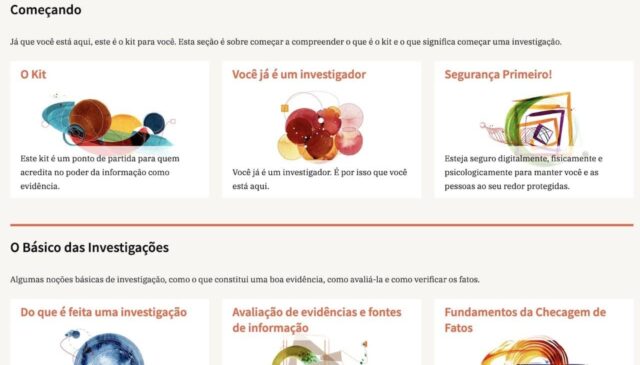 You know that scratch you have on the back of your head about something you wanted to be investigated?
Things like:
Is your bank selling your data?
Is your city hall using the budget correctly?
Is that company illegally deforesting?
Are there people grabbing land in your city or rural area?
Is that brand maybe using low quality or carcinogenic ingredients?
Do rumors of harassment by that politician in your region reveal a truth that is being tried to be buried?
Are state council officials involved in corruption cases?
Is that cell phone brand using gold illegally mined on indigenous land?
Or, is that construction company making buildings with low-quality materials and outside the rules, putting your community at risk?
There are many things powerful people and organizations try to hide and which should be investigated. Unfortunately there are not many people to investigate and make it public, and we can sometime feel powerless.
What about you investigating yourself?
Well, if you're interested in starting to investigate by yourself, the Exposing the Invisible kit, created by Tactical Tech, is a good staring point. It will be useful whether you are a journalist, an investigator or just a citizen interested in starting to investigate on your own.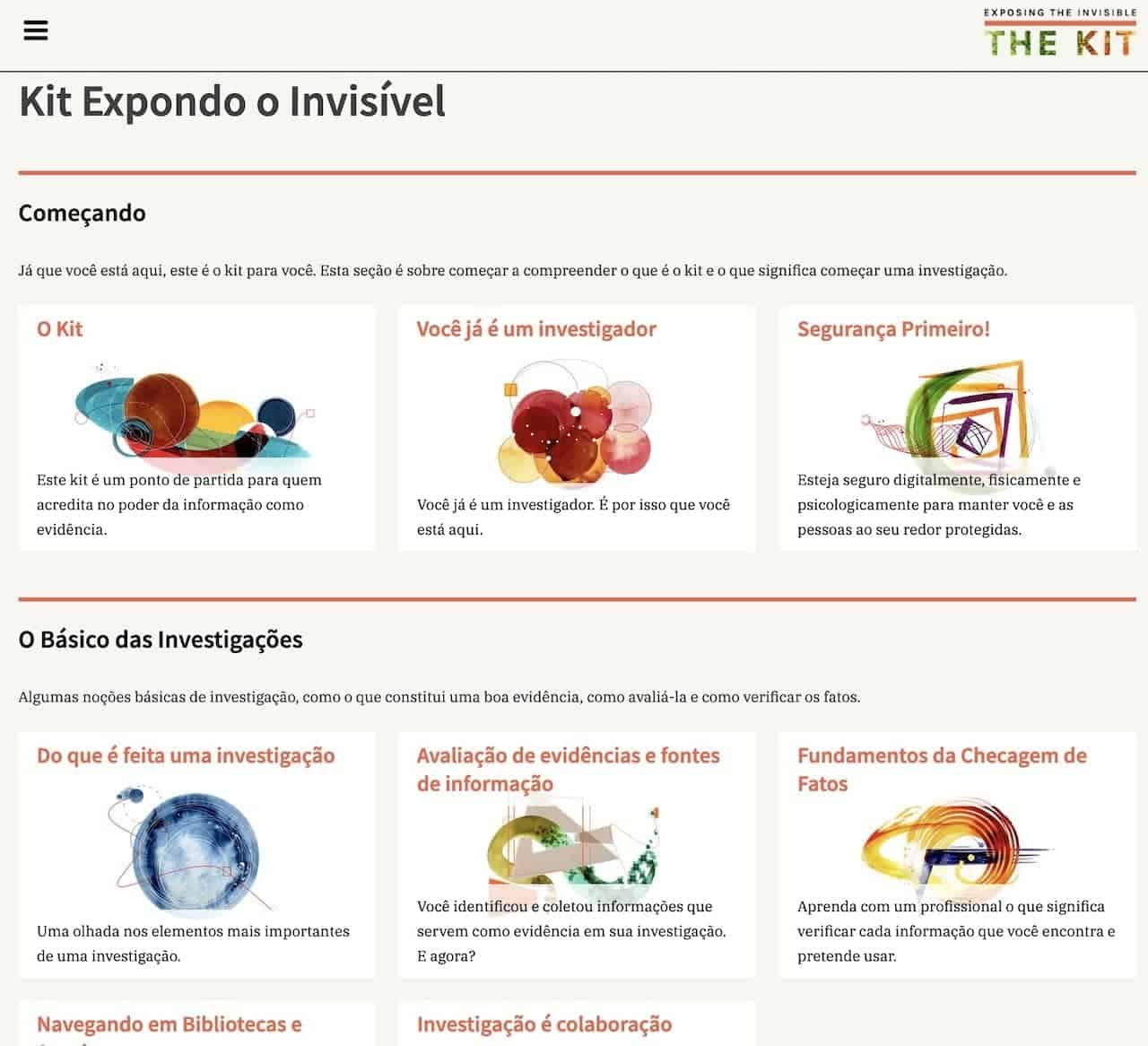 Available in English, French, Portuguese and Spanish, the kit has several tutorials, articles and case studies on investigative journalism and citizen investigations. From the basics of how to conduct investigations and interviews in the field, to data journalism techniques, open source investigations (OSINT), physical and digital security, fact-checking, and even a bunch of really cool techniques called Google Dorking.
The Portuguese version was recently published, and has 80% of the original kit in English translated by a team I led. The other 20% have partially automated translation, which will be improved into translation by humans in the coming weeks. You can find it at https://kit.exposingtheinvisible.org/pt/
A huge thanks to everyone who collaborated in the pt-br translation. In alphabetical order: Eduardo Macedo, Heloisa Averbach, Thiago Antonio Vieira, and Yael Berman. I also thank everyone who volunteered but, for one reason or another (agenda mostly), were unable to collaborate; A warm thank you to everyone at Tactical Tech and the kit authors for creating this rich material and supporting the translation project; and, of course, thanks to all the people who share the call for volunteers and to those who will share the kit published from now on.
Hope you enjoy the kit. And that what the powerful try to keep hidden may be exposed more often.